About - Carmel HSS
It is run by the Carmelite sisters of St. Teresa and was started in the year 1963
as a lower primary and now successfully marching towards with the pride of bringing out the best students every year.
OUR HISTORY
About Carmel Higher Secondary School
Carmel Higher Secondary School enjoys the distinction of being one of the premier centres of education in Kerala with a long record of academic, cultural, and sporting achievements. Started in the year 1963 with a noble mission as a lower primary school by the Carmelite sisters of St. Teresa, the institution continues its successful stride in the path of excellence moulding responsible and worthy young ladies year after year. The school credits itself in being futuristic and innovative in its approach to learning, at the same time drawing the expertise from its multifarious past experiences since its inception. Our attempt has always been to correlate modern facilities with a progressive education programme integrating traditional core values and scholastic achievement.
In addition to excellent infrastructure for class room learning,we have a very dedicated and well-qualified body of teaching staff who are innovative, enthusiastic and committed to delivering high-quality teaching. We also ensure that the curriculum enables students to develop the wider skills needed for higher education and the 21st century workplace.
Carmel HSS : Shine where you are...
OUR OBJECTIVES
To foster the development of each person in her uniqueness Carmel School will seek to
BE SENSITIVE to the needs, feelings, aspirations, values and problems of our students especially the poor.
DEVELOP the spirit of learning, discovery, creativity and competition in them.
PROMOTE faith-formation that integrates faith with life, through a value-oriented education.
ENABLE every person to become an agent for the promotion of justice, peace and love, in today's society
PROVIDE an environment for the promotion and assimilation of our culture and heritage.
INCULCATE the principles of universal brotherhood leading to the acceptance of the Fatherhood of God.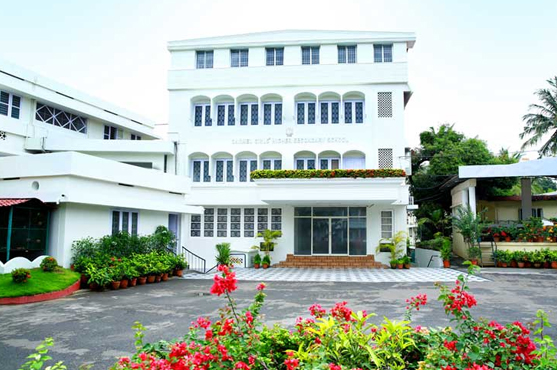 Latest News & Events
https://apps.apple.com/in/app/schoolmate-nuvo/id1555403014 School Code: CMLKG (Carmel Higher...
Read more

*A Noble Venture for the Less Fortunate* Our students donned the role of beacons of learning...
Read more

https://play.google.com/store/apps/details?id=com.schoolmatenuvo.carmelgirlshs...
Read more
Photo Gallery